In my childhood I grew-up with my parents signing me up for a variety of sports. Some I loved, others not so much, but I could never get hooked on the idea of watching a sport for fun. When ever I attended the odd hockey game or baseball game it was more of a social even with friends and family and never really about the actual game. I often found it boring and never really understood why people where so passionate about watching pros. That all changed for me once I started to watch E-sports.
For the past few years E-sports have be growing and expanding and when my main video game OverWatch came out with its own E-sport league last year I was ecstatic.
If you are unfamiller with E-sports or the OverWatch Leageue. Here is a quick run down.
E-sports are by definition 'a form of competition using video games' and while different video games have different types of e-sports structure OverWatch has grow to be a very unique case. Currently the league consists of 20 different teams based on geographical location similar to what you would see in other sport leagues like the NFL. Team rosters consists of between 6-12 players who choose 'in-game' names to be represented by rather than real names. In a season of OverWatch League, it consists of a period of non-regulation pre-season play, a regular season divided into four stages, and a post-season single-elimination playoffs to determine the championship team for the season.
This is just a small example of what the OverWatch League entails so if you are interested I highly recommend taking a peek around their official site.
Onward to the adventure
So now that we covered a little bit about E-sports and the Overwatch League (OWL for short) lets get into the part where I explain my valentine's date.
Since Season One of OWL my favorite team has been the Los Angeles Gladiators. Not only is there team color purple (my favorite color) but they also have Surefour, who is a Canadian player and who I have enjoyed watching in past OverWatch events.
Early this year the L.A. Gladiators tweeter posted about the upcoming Season Two of Owl starting on February 14 and special international contest that included a round-trip for 2, 4 nights hotel stay, and game tickets to see the Gladiators matches opening week.
Of course with any good contest, I started giving my entries with amount to about 7 / 17455 from the total submitted and with a small miracle received a email and direct message saying that I had won the trip to see OverWatch League live!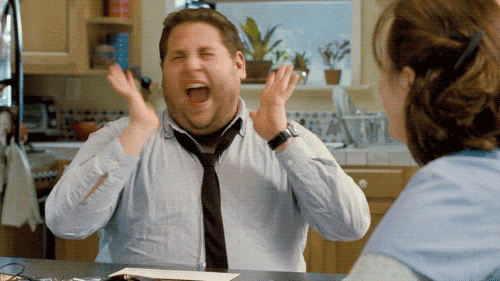 My first day in L.A. was the same day as the first OWL season game, and with some flight delays I did end up missing the first match up but we still able to see my star team roll out into the area and play for the first time.
My first impressions of the Overwatch league area really came from the size of the seating area. While the arena holds 450 seats it really felt quiet small to what I had imagined. While most areas had a decent view the far top of the area lacked some quality as it is closer to the ceiling where many lights and other equipment got in the way of view. But by far the most amazing thing from the area in the large almost 180 degree screen that covers the stage. It is amazing to see different imagery draped along the whole length of the screen.
After finishing the first day of Overwatch league, I had 2 days extra which was spent touring L.A. different shops and visiting the L.A. Zoo. My last day however was planned to be a big L.A. Gladiators extravaganza.
In the early morning, the community of the L.A. Gladiator hosted a meet and greet event which they call 'Frontline'. This is a chance for people to get together who all support the L.A. Gladiator and cheer them on for the upcoming game that afternoon. They included various activities you normally would have at such a event, but before heading off to the arena everyone was grouped up to go over our battle cheer for the day.
It was awesome to see everyone rally together and cheer just like you would for any other sports team out there.
Soon after it was time to go back to the Overwatch arena for the last matches of week one. I arrived early with the rest of the Frontline and managed to grab some nice seats directly in the center of the area. I watched the matches in amazement as teams battled it out, head to head and it was never a dull moment. Each fight was a equal match and it was always hard to guess who would come out the winner, but then the time came where it was Gladiators turn to take the stage. Again I got to see my team walk out and play which I could not leave my seat for a second. After a very close game they won after the tie breaker map to scored 3 – 2. The arena lite up as everyone in the crowd saw the final blow leading to L.A's victory
All in all, this was a amazing opportunity and I will never forget being able to see L.A. Gladiators win a match in person.